Above Images by Dayla Mckee Photography
the space at Heartwood & Co.
Book your event here!
Great for:
Wedding Beauty Prep, Wedding Receptions
Pop-Up Dinners/Shops
Workshops
Parties
Meetings
Educational Events
Located in the heart of Downtown Victoria, Heartwood Boutique is a unique getaway that is hidden away on the second floor of a heritage building. With a lofty New York vibe. This event space offers high ceilings, white walls, big windows, a kitchen space, a harvest long table, and a unique bar. It's the perfect clean slate that allows you to bring your event to life.
This venue has a couple different rental options.
"The Space"
Can be rented out at anytime for workshops, or meetings for $60/hr
Photoshoots - $50/hr
The Space is blocked off by the roller blinds and has a long harvest table that can seat up to 12 people. This space rents out for $100/hr + tax with a 4 hour minimum. However, the table can be cleared out to make more room and can be rented out for smaller cocktail parties or long table dinners. This area can fit up to 30 people. Our reception desk turns into a bar that can be moved into the space area. It is an extra $200 to add this to the space. For use of the kitchen as well it's $150/hr + tax instead of $100/hr.
This area is available for rent on Saturday evenings as well from 5pm onwards. 12am cut off time. Monday evenings from 7pm.
"The Entire Main Space"
The main space can be rented out for larger private dinners, parties, and wedding receptions. It holds up to 80 people. We clear out all of our product shelves and everything is mobile, allowing you to design a layout that works best for your event. The 2020 price is $3500 + tax and is normally only available for rent on Saturdays from 5pm - 12am. This price includes use of the kitchen.We have a full size convection oven, a 6 burner stove top and a commercial dishwasher. You will need to provide bartneders, glassware, and a bar kit.
12am is the time that everyone, including host and caterers need to be out. So we ask that music ends around 11pm and guests out by 11:15pm - 11:30pm. Everything else out by 12am. Theres a $100/hr charge for any late overtime charges.
If any other day of the week is requested for any of the space rentals, we ask for a special request and the price will be higher. (due to us closing early for services). Usually if this is requested far in advance, we can make it happen.
Complete the form below to submit an inquiry: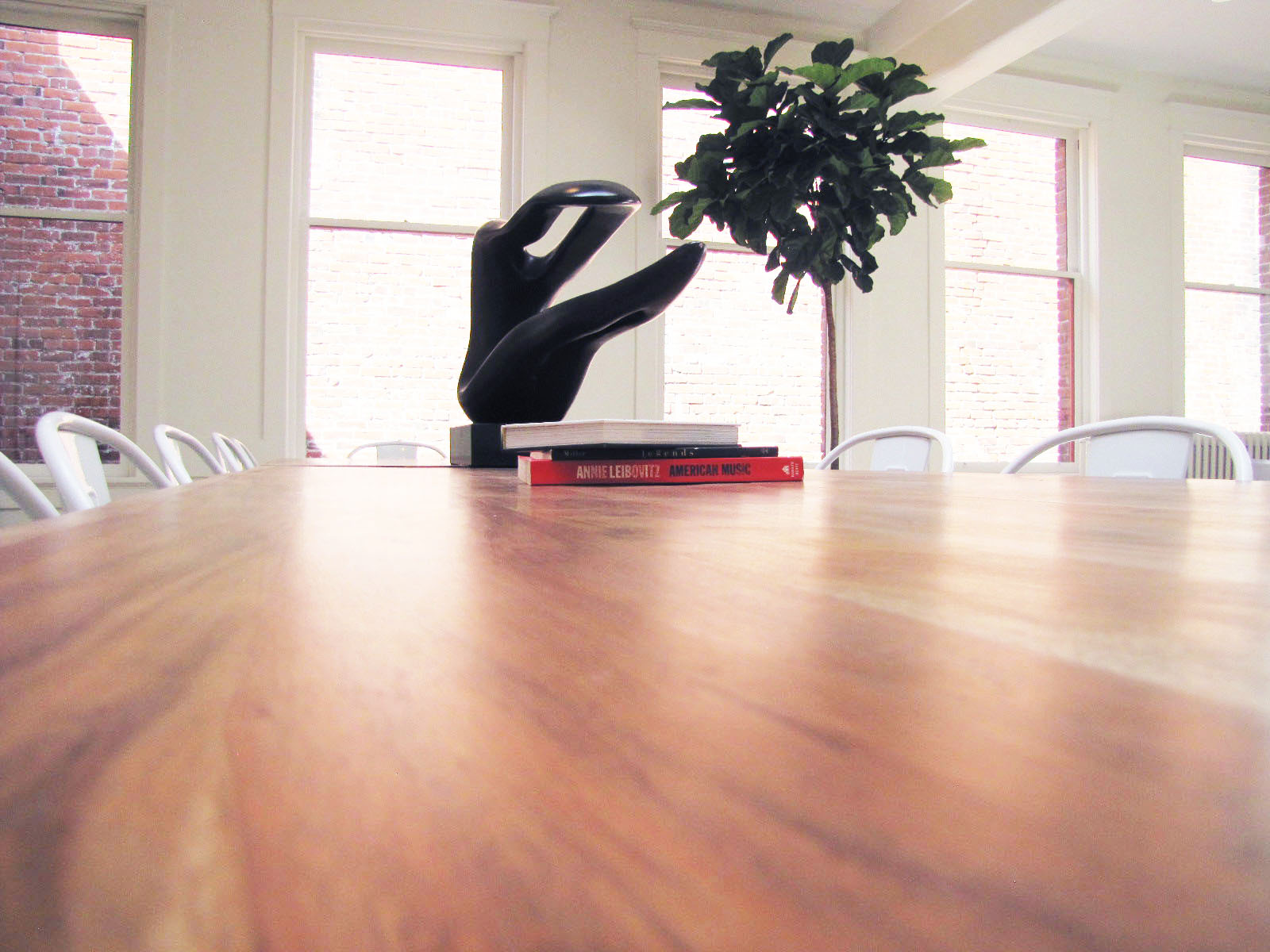 POP UP DINNER, WORKSHOP, MEETING, PARTY